Leadership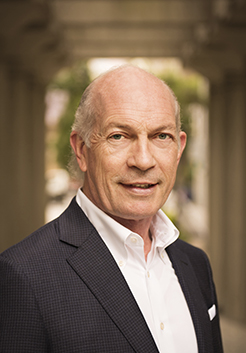 Edward Suharski, President of Fortress Real Estate Advisors, has 40 years of commercial real estate experience. Although his emphasis is commercial real estate brokerage, he also has experience as a real estate developer and investor. This experience provides him with the ability to understand real estate from a principal's perspective.
As a commercial real estate broker, Edward has negotiated office, retail, industrial, multifamily, land, and TDR transactions for projects totaling over $18 billion. The majority of those projects were located in San Francisco. Included in that total are approximately four million square feet of TDR in over 150 transactions.
Mr. Suharski holds a Bachelor of Business Administration Degree in Finance, and a Master of Science Degree in Real Estate and Urban Land Economics, both from the University of Wisconsin, Madison.
He is a member of the Urban Land Institute, SPUR, SF Heritage, the University of Wisconsin Foundation, and the Society for Industrial and Applied Mathematics.
Edward is a Trustee Emeritus of the San Francisco National Maritime Park and a member of San Francisco Heritage.