Leadership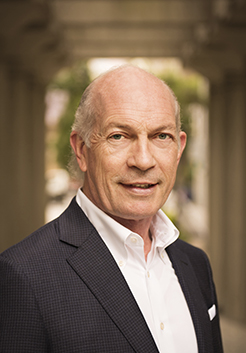 Edward Suharski, President, has 35 years of commercial real estate experience including development, investment, and commercial brokerage.
As a commercial real estate investor and broker, Edward has been involved in office, retail, industrial, multifamily, land, and Transferrable Development Rights (TDR) transactions totaling over $16 billion.
He has personally negotiated the purchase and sale of over 3.5 million square feet of TDR encompassing approximately 130 transactions. Those TDR have been incorporated into new high-rise towers throughout Downtown San Francisco.
Mr. Suharski holds a Bachelor of Business Administration Degree in Finance, and a Master of Science Degree in Real Estate and Urban Land Economics, both from the University of Wisconsin, Madison.
He is a member of the Urban Land Institute, SPUR, SF Heritage, the University of Wisconsin Foundation, and the Society for Industrial and Applied Mathematics.
Edward is a Trustee Emeritus of the San Francisco National Maritime Park and a member of San Francisco Heritage.